Now thru August 15 2010, receive 50% off when you order a custom 24x24" Warhol portrait. You must use the "Add To Cart" button below to take advantage of these savings.
$320 $160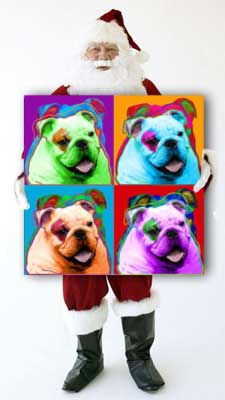 Place your order today, then send us your photos anytime between now & the end of August. E-mail photos to artpaw.com@gmail.com
Hurry ... sale ends August 15th.
Photo needs to be a minimum of 500K!

See examples:
This sale offer can not be combined with other offers and is for the Warhol style only.
Follow us on Facebook to get our news on sales and contests.