Memorial Project: Grizzly
Notes: Painterly project for Grizzly ... a large happy black bear.The original photo on this project was a tad dark, however the smile on this guy's face made it an excellent choice. I tried very hard to stay a little conservative on this piece since it is a memorial project and I felt accurate coloring may be important. In the end I surrendered to color and added a lot of loose line work which I think makes the piece rather upbeat. 3 samples below for review.
Proof #1
My favorite sample, bold happy color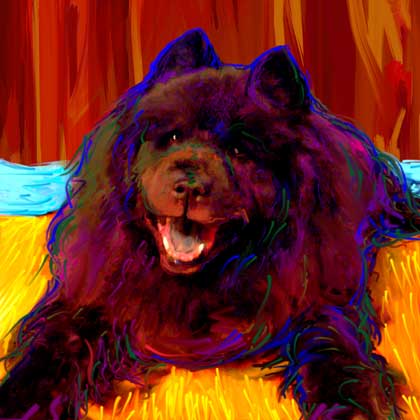 Mouse over enlarged detail below to see original photo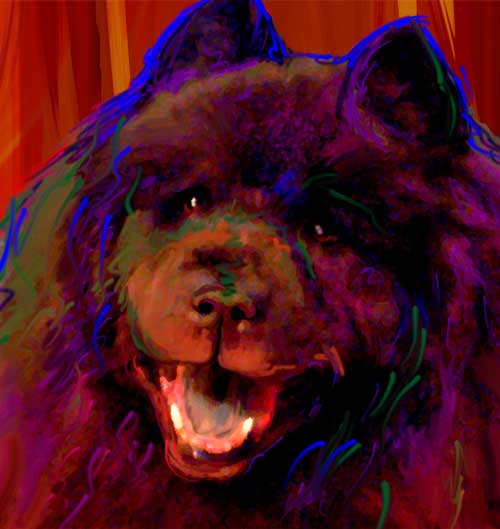 Proof #2
Proof #2 below is a tad calmer in coloring and more conservative in general. There is less movement in #2 however just as in proof #1 the yellow lines on the floor bring your eye back to rest on Grizzly's face.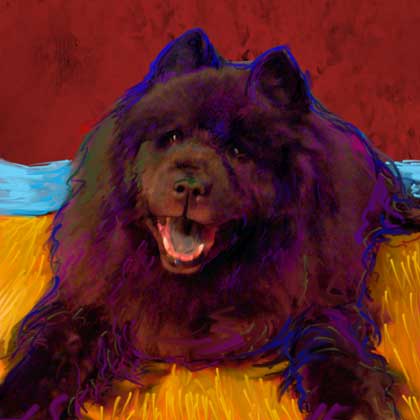 Proof #3
Bold and graphic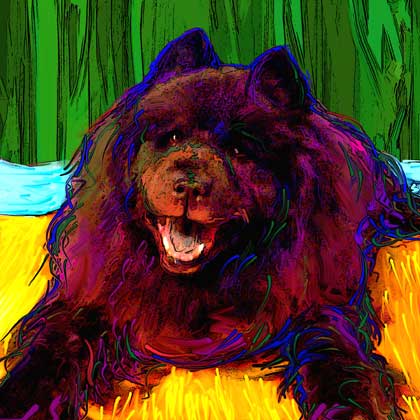 We Feel your custom chow dog art portrait is ready for printing.
Your Next step is to e-mail us with an approval.
We will get your portrait delivered in a jiffy!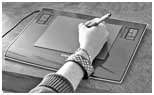 About Your proof:
Your proof should give you a pretty good idea of what your final print will look like. Your actual print will contain much greater detail than can possibly be shown on the web. It should also be noted that all computer monitors are not calibrated exactly the same. Very slight differences in color may occur due to the wide range of monitors that our clients will be using. The vast majority of our clients are more than satisfied with their web proof's accuracy.
Feel free to share your on-line proof with your friends by forwarding them the e-mail we sent you.
Can't decide?
If you are torn between the samples shown and want them all you can purchase any "second proof " at 50% off normal print prices. You can even order a smaller second print for your office.
We Guarantee satisfaction on all orders.
We are able keep our custom prices low because 95% of our clients are satisfied with our work from the start. If for any reason you are not happy with your proof feel free to call Rebecca at 214-321-1150. We can rework your art one time free of charge, additional revisions are then charged a design fee of $75 per hour with a 3 hour minimum required. We are dedicated to doing the very best work we can for each of our clients. All revisions will add up to 3 weeks to your final delivery time, unless a rush fee is applied to the order.