Boston Terrier Project: Keyla
Notes: This adorable puppy was fun to play with. Keyla's Grandmom asked us to place a ball in the portrait and we are so glad she did, the extra color really adds some zip to the piece.
Proof #1
Keyla with 3 toys. Bold colors.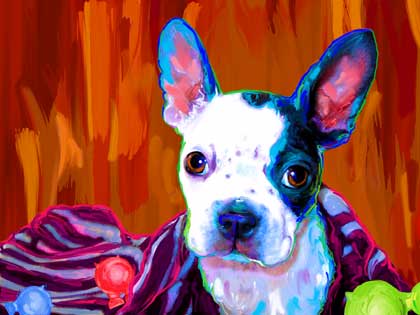 Mouse over detail below to see original boston terrier photo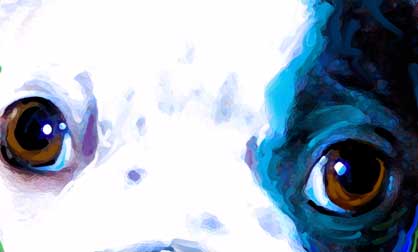 Original Photo:


Check out some of our favorite Boston Terrier items below, or visit Keyla's main gift shop!

This work of art has been completed. We can immortalize your Boston Terrier, too! Visit our pricing guide for more information