Boston terrier puppy Project: Ella
Notes: This sweet little girl was a joy to play with. The original digital photo was a tad low in resolution, which just meant that I had to paint in more detail.
Proof #1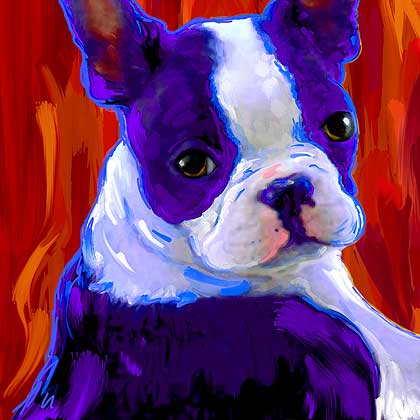 Proof #2
Cool original patterned ground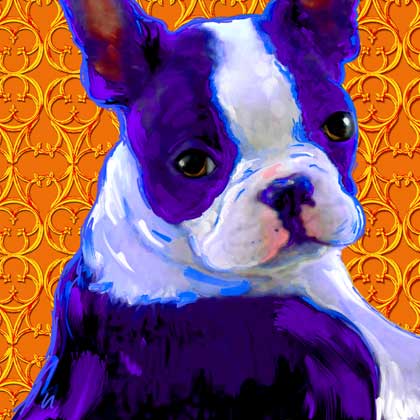 See original boston terrier picture by mousing over detail below: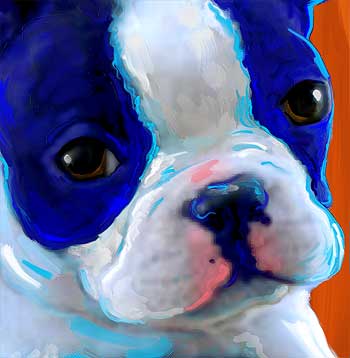 Check out some of our favorite Boston Terrier items below, or visit Ella's main gift shop!