Old English Bulldog Puppy Project: Suga
Title: "Laughing Puppy"
Notes: Painterly/ Warhol custom project. Four options for review.
Proof #1
In this piece I added a tennis ball to the bottom right to add some extra balance and fun. A favorite fluffy doll could be substituted on request.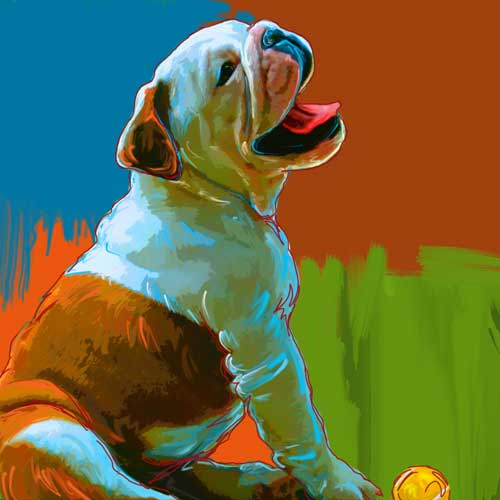 Mouse over detail enlargement below for original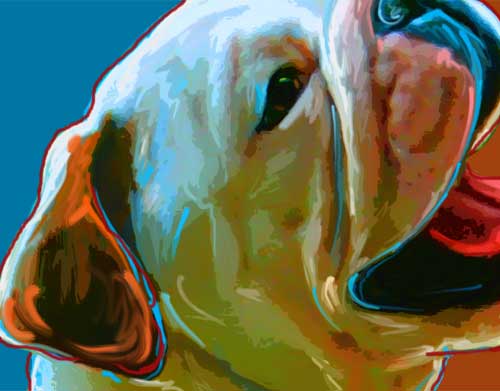 Original Photo: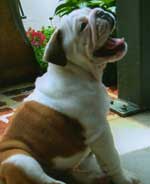 This work of art has been completed. We can immortalize your Bulldog, too! Visit our pricing guide for more information.