English Bulldog Project: Capone
Notes: Painterly style portrait with 3 style choices. Capone had an excellent photo to start with and I played around with the original background some. I loved the toy in this photo and included that as well.
Proof #1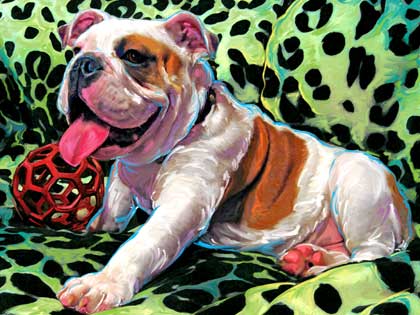 Mouse over detail below to see original photo. You will notice I added and perked up the hidden ear to our left. The eyes were also highlighted a bit.
This work of art has been competed. We can immortalize your Bulldog, too! Visit our pricing guide for more information.