Yellow Lab Project: Ol' Yellar
Notes: On this painterly style portrait we decided to play up this happy fellow's yellow coloring since his name is Ol' Yellar. There are 4 samples in all ... scroll to see each.
Proof #1
Ornamental gate on aqua background (our favorite)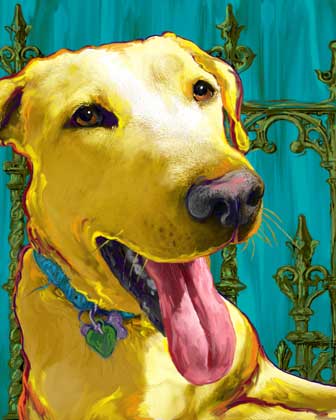 Proof #2
Ornamental gate on orange background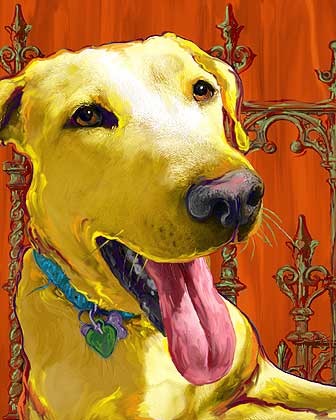 Proof #3
Our classic burgundy ground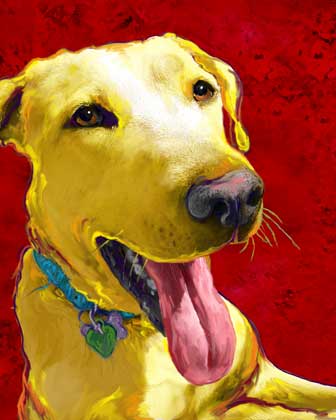 This work of art has been completed. We can immortalize your Lab, too! See our pricing guide for more information.