Artist Choice Special - Free Stretching
April: "Flower Power"
It's springtime! Order your custom pet portrait with a floral theme and get free canvas stretching ($45 value) on any size custom painterly style portrait.
A great alternative to the same old bouquet of flowers for Mother's Day.
See examples below,
Then scroll down to order.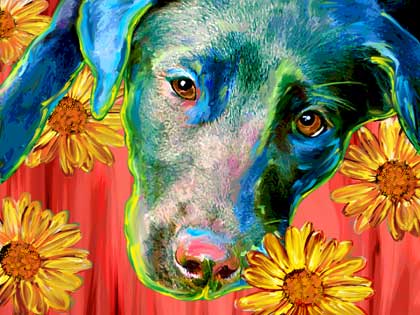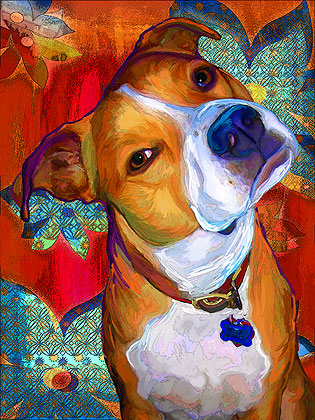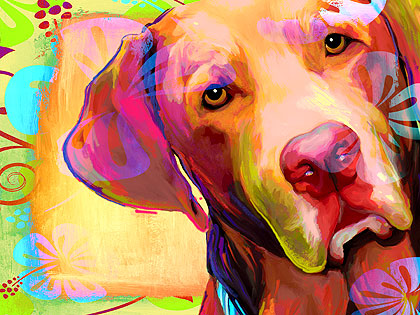 We get to play and you get to save money! Order this style On-line and get free canvas stretching on any size painterly portrait print (a $45 value). You have to be able to play by the artist's rules to order this style so read on....
Artist Choice Rules:

#1 The snapshot that you e-mail to us must be 1MB or larger ....no exceptions. Read over our photo tips page if you have any questions about file size.
#2 The Special is for the flower power style or theme listed above, no substitutions.
#3 Client must choose from one of 5 proof samples provided. No free color tweaks or design changes with this style ... you agreed to let us play and do our thing, after all. If client really wants to rearrange colors or layouts then they can later opt to pay full price and we will revise, revise, revise. Artist retains copyrights.
#4 Order your portrait using our form below. After you click submit and are taken to our shopping cart, enter "flowerpower" in the voucher box and click "recalculate" to receive the artist's choice discount. After you place your order just e-mail us a 1 Mb photo.