Wholesale Pet Products
Many of our pet products are available at wholesale prices. Our minimum order is $250. Currently the items that we can wholesale are bookmarks, nightlights, and fine art breed prints. Our Cafe Press items which include dog and cat T-shirts, coffee mugs, coasters, and bags are not items that we are able to wholesale. Our markup on those items does not allow us to offer practical wholesale pricing.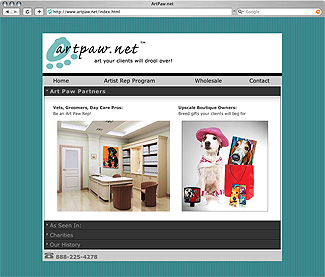 For more information on our wholesale gift items, please visit our wholesale site, artpaw.net.