Chinese Pug Project: Nemo
Notes: Nemo is one cute pug. I enjoyed working with this little guy and playing up the adorable expression on his puggie face.
Proof #1
Painterly style with red background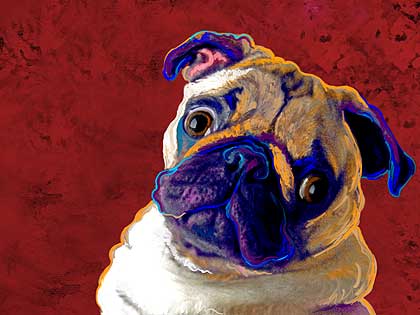 Proof #2
Painterly with Nouveau Vintage pattern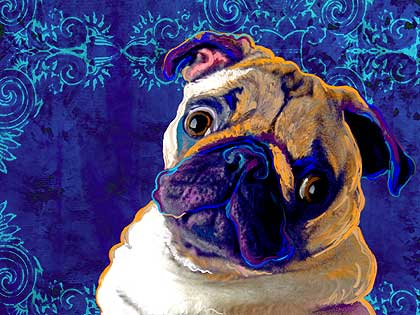 Proof #3
Another interesting Nouveau Vintage pattern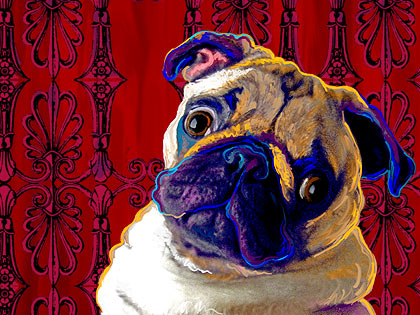 This work of art has been completed. We can immortalize your Pug, too! See our pricing page for more information.