Chinese Pug Project: Bubba
Notes: Painterly project. This sweet pug named Bubba looks great in these close cropped portraits.
Proof #1
We tilted Bubba's head at a diagonal and changed composition slightly, showing more ear. The head tilt really sweetens up this adorable little pug's face.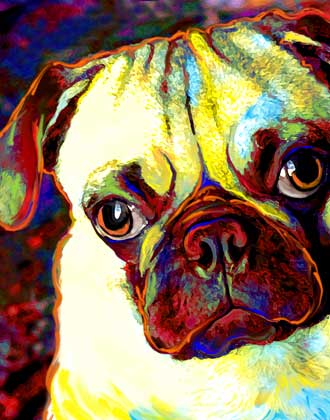 Proof #3
Painterly, close crop, blues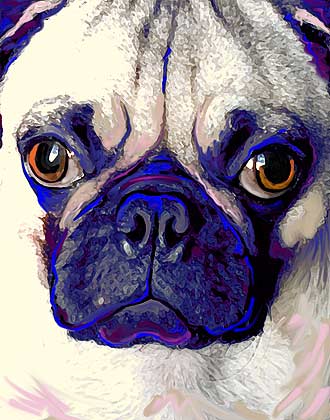 This work of art has been completed. We can immortalize your Pug, too! See our pricing page for more information.