Pug Project: Penny
Notes: Penny died unexpectedly at the age of 7 1/2 years in April and we are honored to create a special work of art of this much loved girl. Her human wanted a portrait that would reflect her sassy personality. Over the years I have noticed that pugs have a tendency to look a tad bit solemn with their huge eyes and wrinkled faces. We rotated Miss Penny and lifted her eyes a tad bit to soften her expression. I'm not sure this portrait says sassy as much as it says "sweet". I love this piece, however if needed we can start over from a more playful snapshot in order to capture her fiesty spirit.
Proof #1
Rust background. Painterly Style.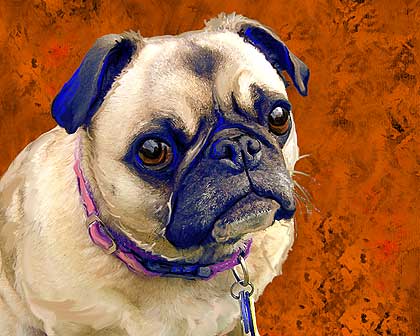 Proof #2
Violet Background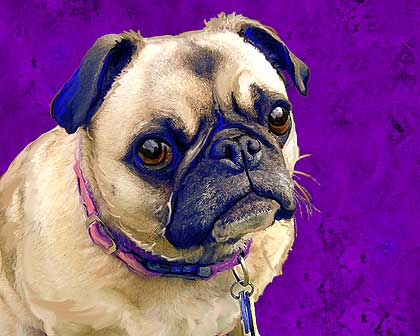 Original Photo: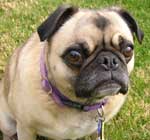 This work of art has been completed. We can immortalize your Pug, too! See our pricing page for more information.