Chinese Pug Art Project: Potter
Notes: Painterly style Portrait. This adorable pug looked so sweet with his little paws hanging on to his human's jeans, so we decided to create a blanket or pillow shape for him to be propped up on.
Proof #1
Painterly style with hints of green & lavender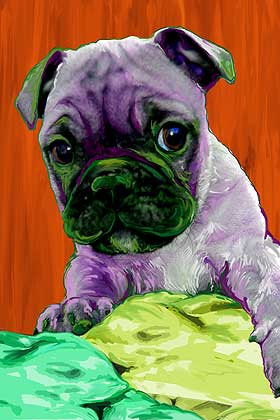 Proof #2
Painterly style with gold Nouveau Vintage background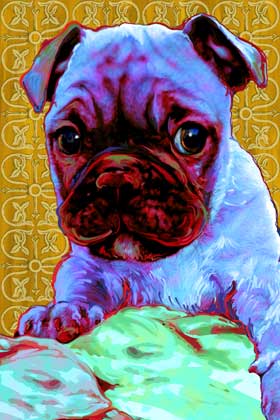 Original Photo: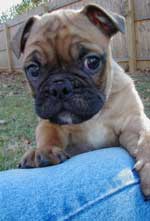 This work of art has been completed. We can immortalize your Pug, too! See our pricing page for more information.